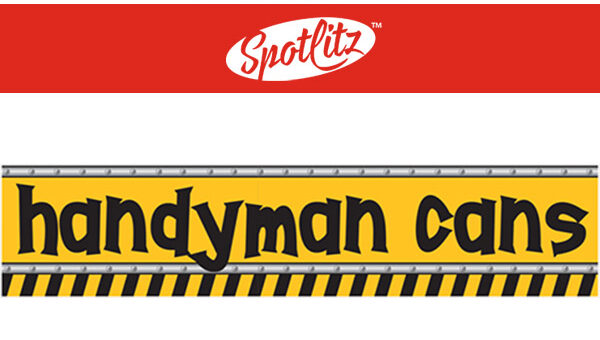 Handyman Cans, is the Leading Dumpster Rental Service in Northern VA for Residential, Commercial, Remodeling, Renovation and Construction Projects

Handyman Cans based in Manassas, Warrenton and Winchester, VA is a full-service junk removal company for home, business, commercial renovations, specialty projects, construction projects, and much more. You select a dumpster size for your size project and Handyman Cans will deliver your dumpster directly to your home, business or project location. 
***Handyman Cans has now opened a new location in Winchester, VA to serve clients along the I-81 and western I-66 corridor in Winchester, Berryville, Stephens City, Kernstown, Middletown, Strasburg and Front Royal.
Handyman Cans has a wide variety of dumpster sizes to include 5 yard (concrete & dirt only), 12 yard, 16 yard, 20 yard, and 30 yard dumpster roll-offs. Handyman Cans has the best prices around and promises prompt on-time delivery and service, professional personnel for drop-off and pick-ups, and a pleasant and knowledgeable office staff. 
Need help loading and filling your containers, call the Pitch Crew at Handyman Cans. Their full service junk removal team will help you safely load your dumpster. They are fast and they do all the heavy lifting in a safe and secure manner. 
At Handyman Cans, we will pick-up and remove almost any type of debris from garages, basement clean outs, commercial project and construction projects. Please note that there are additional fees for Mattress's, Freon, Appliance, Computers, Computer Equipment and Electronics and Tires, etc. We will come to your location and assess items that require special handling and require additional fees.
When it comes to dumpster rentals, Handyman Cans is a proud sponsor on the Spotlitz Business Directory. They provide service to Fauquier, Prince William, Fairfax, Loudoun, Culpeper & Frederick Counties in Virginia.