Social Media and Branding Strategies in Prince William County, VA
Business Contact
Joe Turpin
Address
10064 Broadsword Dr.
Bristow, VA 20136
Phone Contact(s)
Office: 703-232-6004


New Media Horizons, LLC is a full-service media management company based in Bristow, VA. Our creative branding strategies create relevance for your message and will put your brand on the map. New Media Horizons gives you the expertise and creative talent that will take your social media efforts to the next level. We integrate social strategies in ways that build your brand, increase SEO and keep your name in front of those most important to you…your current and prospective clients. We take social media and make it manageable. We integrate your promotional campaigns into a program that connects and engages your audience. Our focus is to maximize your visibility.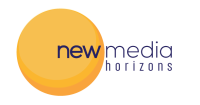 More Business & Professional Services
Originally posted 2019-12-04 21:03:50.

Originally posted 2019-12-04 21:03:50.